Cream curd cake
Delicate cream curd cake with decoration of colorful chocolate candies.
recipe,photo-recipe,dry curd cottage,Cakes
Cakes
Recipe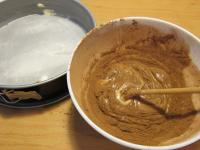 3.
Finally add egg whites snow.
4.
Pour the dough into the prepared mold and bake in a preheated oven at 735°F (390°C)F (390°F (200°C)) for 10 minutes.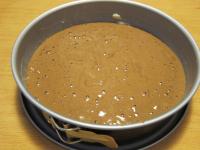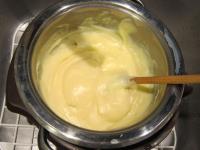 8.
...and cooled pudding.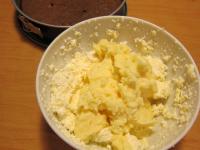 9. Put cake together
redcurrant jam 4.25 oz (120 g)
Spread the base with currant jam.
10.
Spread the cream on top of the jam and smooth out.
11.
Let harden for 24 hours in the refrigerator.
12. Decoration
Decorate the cake with candies just before serving, because the colored icing on the candies can start to melt after a long time. Create a template from paper, and start placing candies around it as desired.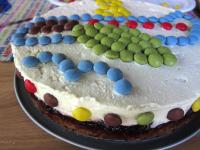 Bon appetit!