Cottage cheese roulade
Easy and delicious roll from sponge cake.
recipe,photo-recipe,dry curd cottage,whipping cream (30-33% fat),all-purpose flour / plain flour,tangerine compote,Roulades
Roulades
Recipe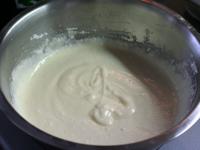 2.
Pour the dough on a baking sheet lined with baking paper. Bake in pre-heated oven at 320°F (160°C) for 30 min until the surface is slightly brown.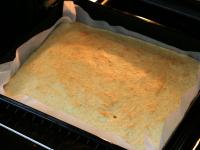 3.
After baking, roll the dough and let it cool. It holds better shape after filling with cream.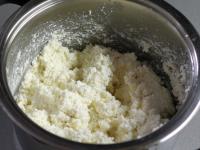 5.
Sprinkle mandarin juice on a unrolled dough and spread the cream on it, approximately 4 mm thick. Roll carefully and let it marinate for at least 12 hours.
Bon appetit!