Mascarpone cheesboard cake with bananas
Fantastic mascarpone cream cake full of sweet bananas. Creating a cheesboard pattern may seem complicated, but in fact it is very simple. All you have to do is to follow our steps, which are written down into a number of simple steps.
recipe,photo-recipe,mascarpone,banana,Cakes,Cream deserts
Cakes
Recipe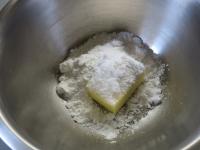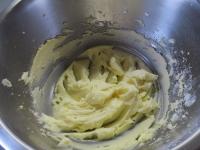 5.
Mix the whipped cream into the cream.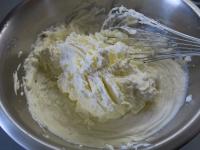 6.
Put the cream in the refrigerator.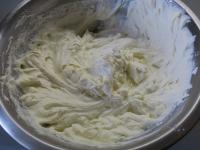 7.
egg white 5 pcs
Beat the egg whites until they are foamy.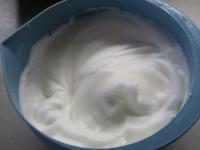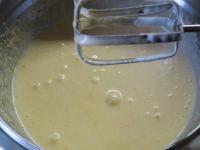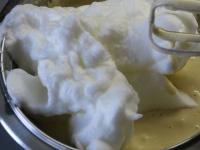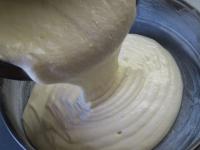 12.
Bake for 15 minutes at 200 °C.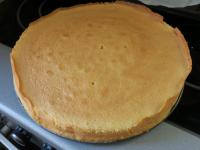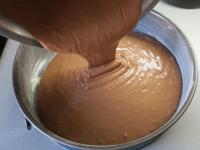 14.
Bake for 15 minutes at 200 °C.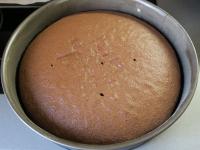 15.
Cut the pale and dark cooled cake.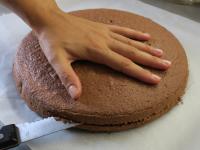 16.
At the cuted, but not yet divided cake, with the help of bowls ..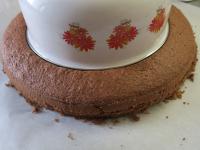 17.
...draw three circles. Cut them out with a sharp knife.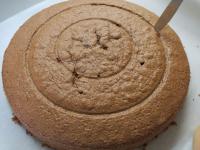 18.
Then spread the circles carefully. Create the first layer of the cake from a large dark, medium pale and small dark circle.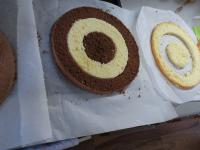 19.
sour cherry jam 12.25 oz (350 g)
Spread the half of the jam at the first cake part.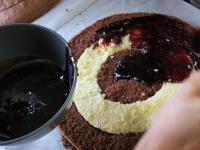 20.
Divide the Mascarpone filling into quarters. Spread one quarter on the first cake.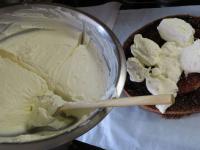 21.
banana 1.3 lb (600 g)
Peel the bananas and cut them into not very thick circles (the quantity is for the whole cake).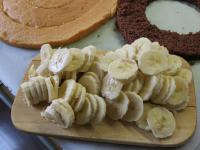 22.
Put some of the bananas on the filling.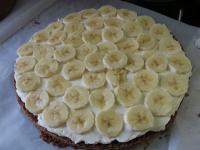 23.
Continue to create the second layer, with the big pale circle, the middle dark and the small pale. Spread the other quarter of the cream and put the bananas on it.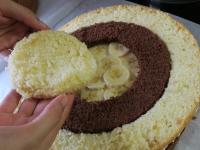 24.
Create the third layer. Big dark circle, medium pale, small dark.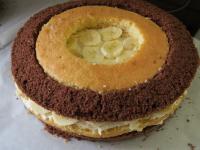 25.
Spread the other half of the jam and a third quarter of the cream on this layer. Put the last layer of bananas. Finally, place the last circles (pale, dark, pale) and spread the whole cake in a thin layer with the remaining cream. Store in the refrigerator for at least 4 hours.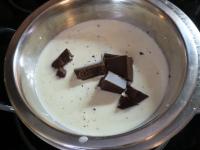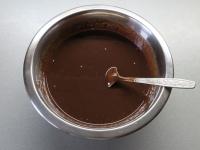 28.
... and pour on cake. Put in the fridge again and let it harden until the next day.
Bon appetit!