Non-Baked Apple - Mascarpone Cake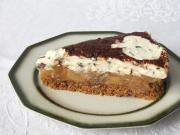 Extra delicious, juicy cake.
recipe,photo-recipe,apples,mascarpone,Cakes,No-Bake,Seasonal recipes
Cakes
Recipe
1. Base
butter biscuits 8.75 oz (250 g)
Finely grind or crush the biscuits.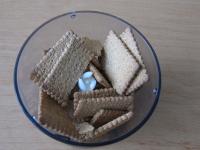 2.
unsalted butter 5.25 oz (150 g)
Melt the butter and pour into the biscuits.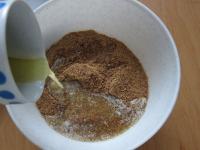 3.
coconut oil 1 oz (30 g)
Add coconut oil and knead with the hand.
4.
Place biscuit grit into the cake pan and push down well. Place in the fridge.
5. Apple filling
apples 1.8 lb (800 g) • sugar granulated 2.75 oz (80 g) • ground cinnamon 1 tsp • water 6.75 tbsp (100 ml)
Peel the apples and cut into the small cubes. Place in a saucepan, add sugar, cinnamon and water. Cook for 10 minutes.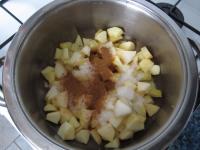 7.
...pour into the apples and cook until thicken. Stir carefully so the apples do not break. Let it cool partly.
8.
lemon-juice 1.25 tbsp (20 ml)
Stir in the fresh lemon juice.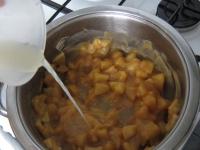 9.
Spread apple filling evenly over the base and smoothen it. Let it cool down.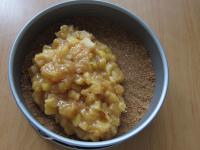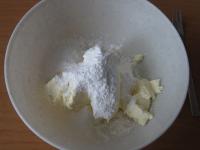 12.
Spread the cream over the apple filling and smoothen it.
13. Hint for decoration
Draw the apple on the baking paper, fold the paper few times and scissor the drawn apple. Thanks to folding of paper you get more apple templates.
14.
Place the paper apples on the cake.
15.
Sprinkle with sieved cocoa and carefully remove the paper templates.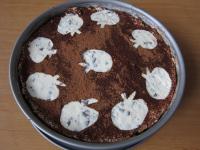 16.
Keep the cake in a cold place to harden for minimum 4 hours until served. Before serving cut into the larger or smaller portions according to taste, or according to number of guests.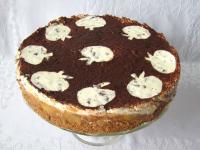 Bon appetit!