Bread pudding from breadmaker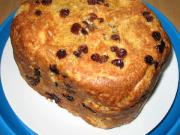 Easy preparation of tasty bread pudding with the use of a breadmaker.
recipe,photo-recipe,white pastry,apples,raisins,ground cinnamon,Sweet dishes,Bread maschine recipes
Sweet dishes
Recipe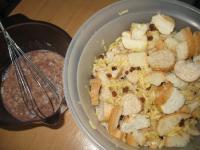 2.
Grease the container for bread and remove the kneading paddle . Put the mixture in a container and press. Pour in the milk mixture and prick with a wooden skewer so that the milk can be more easily absorbed.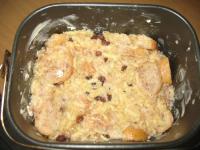 3.
Put the container in the breadmaker and set the program: Baking. At the end of the program, tip the baked bread pudding. Serve warm or cooled to room temperature.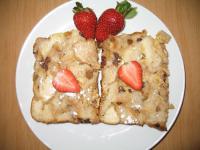 Bon appetit!