Cottage cheese-apple pie
recipe,photo-recipe,apples,soft curd,Sweet dishes,Seasonal recipes
Sweet dishes
Recipe
1. Preparing apples
apples 1.8 lb (800 g) • lemon 0.5 pc
Wash apples, cut into quarters, remove core and cuti each quarter into slices. Sprinkle with the lemon juice.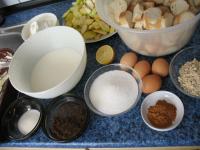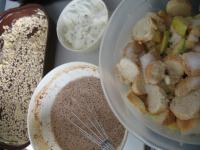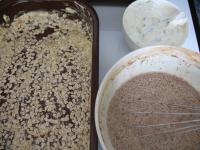 4. Making layers
Put half of the mixture of apples, rolls and sugar on a baking dish and spread. Put cottage cheese on this layer.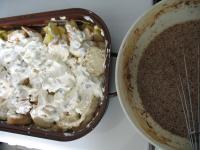 5. Baking
Cover the cottage cheese with another half of the mixture. Pour milky brine into the baking pan and gently press. Cover and bake in a pre-heated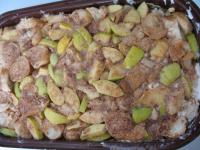 6.
Serve with whipped cream and let your tastes to enjoy this experience.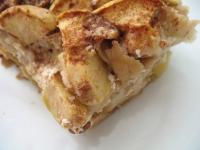 Bon appetit!