Cream curd rolls with poppy seed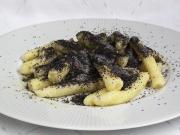 A traditional recipe for fine cream curd rolls sprinkled with poppy seeds with sugar and poured with butter.
recipe,photo-recipe,soft curd,ground poppy seeds,Sweet dishes
Sweet dishes
Recipe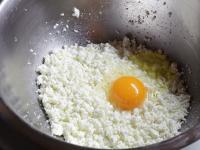 2.
flour medium 2.75 oz (80 g) • semolina 2.75 oz (80 g)
Mix flour and semolina. Knead solid dough with hands, which does not need to be sprinkled with flour, because it does not stick.
3.
Divide the dough into two parts, which you roll and cook separately.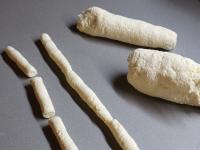 4.
Roll to size about a little finger on hand. During preparation, let an adequate amount of water boil in a pot.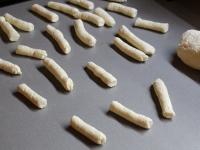 5.
Put the rolls in boiling water and stir the water with a wooden spoon.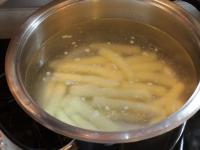 6.
After comming up to the surface, let the rolls for 3-4 minutes boil.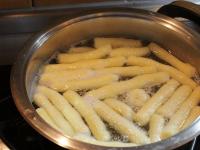 7.
Collect the cooked rolls from the surface and put to a bowl. Cook the rolls from the second part of the dough.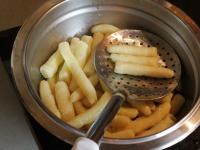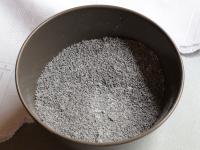 Bon appetit!