Rings with Walnut Meringue
Recipe for crispy rings baked with marmalade and walnut meringue. Ideally as a christmas biscuits.
recipe,photo-recipe,all-purpose flour / plain flour,powdered sugar,ground walnuts,Biscuits,Christmas
Biscuits
Recipe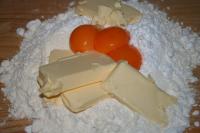 2.
Roll dough out on a floured baking board to a width of 5 mm. Cut the rings and place on baking tray covered with baking paper.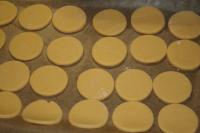 3.
Put a little marmalade to center of the ring.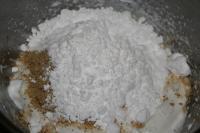 5.
Fill confectionery bag with meringue mixture and spray walnut foam around the marmalade. Bake at 320°F (160°C) for about 15 minutes.
Bon appetit!