Quick apple cream curd cake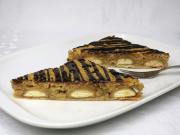 A simple cake, for everyone who has little time to bake and a lot of taste to eat sweets.
recipe,photo-recipe,puff pastry,ladyfingers,apples,dry curd cottage,Pastry
Pastry
Recipe
1.
puff pastry 9.75 oz (275 g) • ladyfingers
Use fresh, pre-prepared puff pastry (rolled on paper). Unroll the dough and place it in a smaller baking sheet so that the edges are raised. Put biscuits on the dough.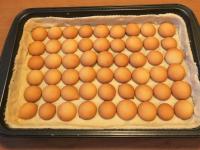 2.
apples 8.75 oz (250 g)
Clean the apples, grate them and put evenly on biscuits.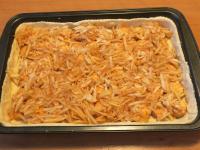 3.
Sprinkle with cinnamon.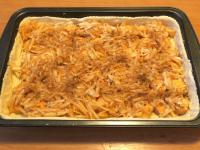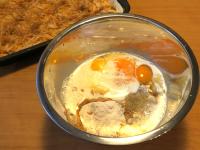 6.
... and pour on the apples.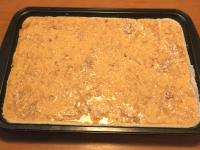 7.
Bake for 35 minutes at 200 °C.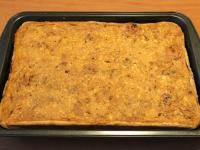 8.
Garnish the cooled cake with melted chocolate and cut into triangles.
Bon appetit!