Cream curd honey cake with apples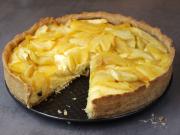 Juicy pie full of sweet cream curd with apples, on a thin spelt dough with butter.
recipe,photo-recipe,honey ,honey ,honey ,cream curd,apples,Pastry,Healthy cakes
Pastry
Recipe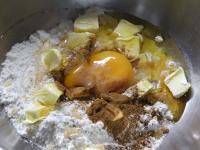 2.
raisins 1.5 oz (40 g)
Wash the raisins in water.
4.
egg white 3 pcs
Finally, whip the solid egg whites snow and mix it into the filling.
6.
apples 12.25 oz (350 g)
Peel the apples, cut them into thin pieces and fry in honey butter.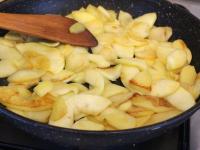 7.
Roll out the dough on baking paper and put on a greased mold so that part of dough is lying on the edges.
8.
Pour the cream curd filling into the mold
9.
Cover with roasted apples and bake in a preheated oven at 670°F (355°C) F (355°F (180°C) C) for 30 minutes.
Bon appetit!