Curdy pité
Delicate classic cake... recipe for a version with cream cheese - pudding filling.
recipe,photo-recipe,unsalted butter,powdered sugar,all-purpose flour / plain flour,cream curd,semi skimmed milk 1,5%,vanilla pudding - powder,Pastry
Pastry
Recipe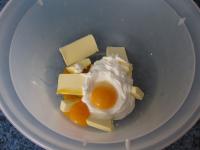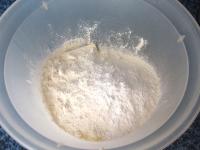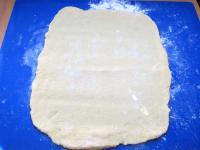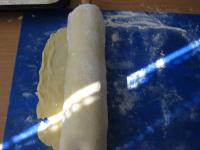 5.
... to transfer the dough to a baking tin with parchment paper.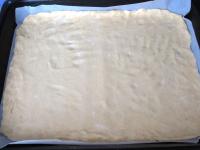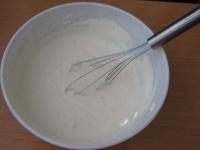 7.
egg white 3 pcs
Blend stiff egg white foam in the filling.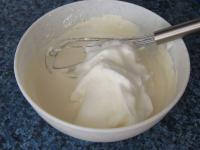 8.
Spread the filling over the dough. Leave the edges, about 1,5 cm, uncovered.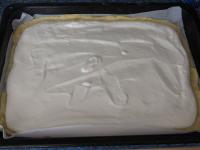 9.
Use a rolling pin to spread the second half of the dough on the floured board and again transfer it with the rolling pin on top of the filling. Gently press the edges and prick with fork surface of the cake. Bake in preheated oven at 355°F (180°C) 30-35 minutes.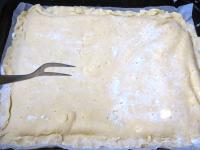 10.
Let the cake cool well. Then cut away the edges and slice the cake. Sprinkle with sifted powdered sugar.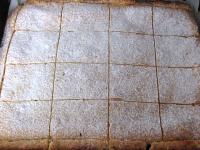 Bon appetit!