Burison (puffed rice) caramel balls
Easy and sweet delicacy for children and adults.
recipe,photo-recipe,sugar granulated,sweetened condensed milk,unsalted butter,puffed rice,Confectionery,Christmas,No-Bake,Gluten-Free
Confectionery
Recipe
1.
sugar granulated 12.25 oz (350 g)
Put sugar into pot and caramelize it. Melt even the smallest lumps that may be created during caramelization.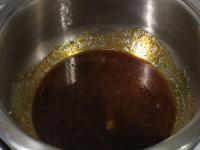 2. Caramelize condensed milk
sweetened condensed milk 14 oz (397 g)
Slowly pour condensed milk from can into caramelized sugar, stir to dissolve the mixture which is created by pouring milk.
3. Add butter
unsalted butter 10.5 oz (300 g)
Add the butter to hot mixture and stir until it melts.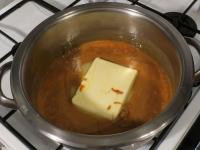 4. Add puffed rice (burisons)-
puffed rice 7.5 oz (210 g)
Remove mixture from the heat and pour puffed rice (3 bags). Stir well. Let the mixture cool slightly for 15 minutes. Stir often until cool.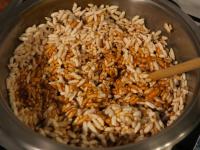 5. Shaping the balls
Create balls from mixture in your hands, which from time to time wash in cold water.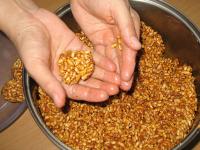 6.
Store in the cold. Make balls 2-3 days before serving.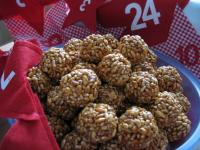 Bon appetit!