Grape syrup
Homemade syrup full of vitamins, from small, sour grapes.
recipe,photo-recipe,red grapes,sugar granulated,citric acid,Syrups and teas,Gluten-Free,Lactose-Free
Syrups and teas
Recipe
1.
Wash the grapes and let them drip.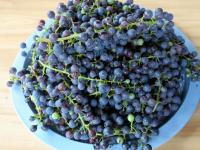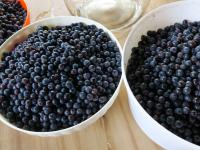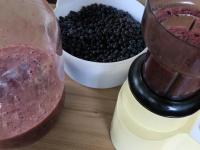 4.
sugar granulated • citric acid 1.75 oz (50 g)
Pour the grape mix into a 10 liter demijohn and add sugar step by step, mix well. Add citric acid. Put the demijohn in cold place and let rest 48 hours.
5.
Strain the grape mix through a strainer. It should have larger holes than a sieve, the juice flows through it quickly. However, the holes must be smaller than the grape seeds.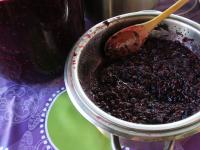 6.
After straining the syrup, put clean gauze in the strainer and squeeze the rest of the juice from the skins and seeds.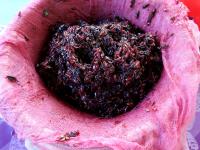 7.
Fill the syrup into glass or plastic bottles. Store this cold prepared syrup in the refrigerator.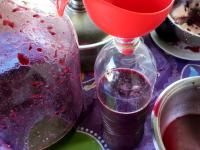 8.
The syrup can also be stored in preserving jars and sterilized in a pot or oven.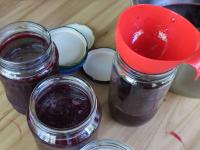 9.
Place the bottles on a baking sheet lined with newspapers and add water. Sterilize at 410°F (210°C) F (210°F (100°C) C) in the oven, briefly. The syrup sterilized in this way can be stored until it is opened at usual room temperatures.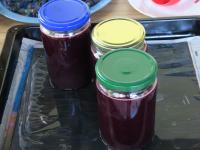 Bon appetit!