Elderberry syrup
To prepare high-quality homemade syrup without preservatives and chemical additives, you need: Elderberry flowers (in May or June, on a sunny day and preferably in the morning). Sugar (cane sugar). Citric acid (it is a natural preservative).
recipe,photo-recipe,elderflower,Syrups and teas,Gluten-Free,Lactose-Free
Syrups and teas
Recipe
1.
water 2.1 quart (2000 ml)
Boil water in a large pot.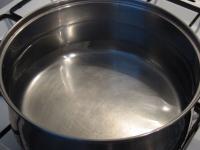 2.
citric acid 2.75 oz (80 g)
Add citric acid, let dissolve and cool.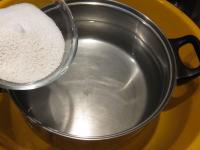 3.
elderflower 35 pcs
Add 30-35 pieces of elderflowers, picked up during a sunny morning and off dusty roads. After picking, let the flowers rest in the shade so that any bugs can crawl out of them. You can also briefly wash the flowers in cold water, it depends on the pollen content you want in the syrup. Let the immersed flowers soak in the pickle for 24 hours.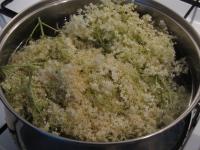 4.
Strain the syrup base into the second pot. Wrap the flowers in gauze and squeeze them well into the strained pickle. Add sugar.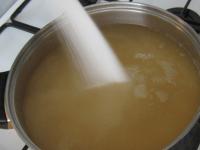 5.
Warm to 205°F (95°C)F (95°F (35°C)) and let the sugar dissolve. After dissolving the sugar, cool the syrup. Syrup prepared in this way retains a lot of health-promoting substances from the elderberry. However, it is necessary, after pouring into bottles, to store it in the cold.
6.
Another option is to pour the syrup into preserving jars and close them with cover.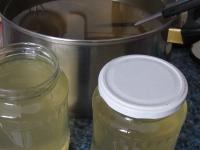 7.
Sterilize briefly at 770°F (770°F (410°C)C)F (follow the sound of the jar cover popping). Syrup sterilized in this way can be stored until opening at normal room temperatures, but reheating it to 770°F (770°F (410°C)C)F will partially reduce the amount of beneficial substances. It is stored better in preserving jars.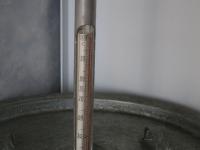 8.
For consumption, pour the syrup from the preserving jar into a glass or plastic bottle. Since it is already "opened", store it in the refrigerator. Pour into a glass according to taste and add water.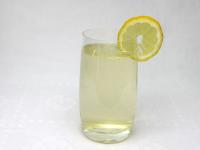 Bon appetit!