Coconut and creamy bread rolls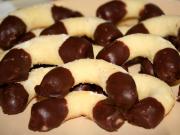 Recipe for preparation of delicate Christmas pastry, that will scent the whole house.
recipe,photo-recipe,grated coconut,whipping cream (30-33% fat),Biscuits,Christmas
Biscuits
Recipe
2.
Form small bread rolls from the dough and place them on a baking tin with parchment paper.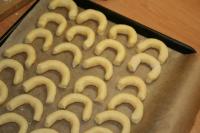 3.
Bake at 340°F (170°C) for about 10-15 minutes.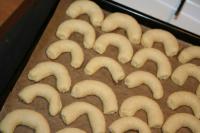 4.
powdered sugar • cooking chocolate 3.5 oz (100 g)
As soon as the bread rolls are done, coat them in the powdered sugar and when they are cooled, dip the ends in chocolate.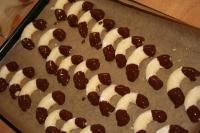 Bon appetit!