Biscuit Salami with Walnuts and Coconut
Non-baked, sweet Christmas delicacy.
recipe,photo-recipe,ladyfingers,walnuts,grated coconut,Biscuits,Christmas,No-Bake
Biscuits
Recipe
1.
ladyfingers 3.5 oz (100 g) • walnuts 2.75 oz (80 g)
Cut the biscuits and walnuts into the pieces.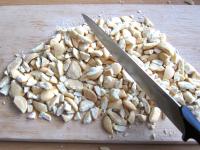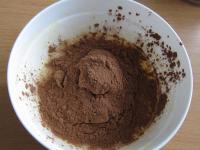 3.
unsalted butter 4.25 oz (120 g)
In a saucepan melt the butter, pour in prepared egg mixture. Cook.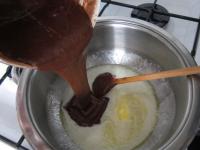 4.
Stir in the walnuts...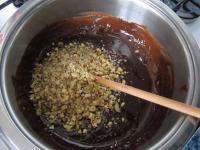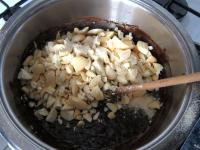 6.
Replace the hot mixture on the aluminium foil brushed with butter. Form into the cylinder with diameter about 6 cm.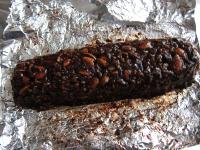 7.
Replace the cylinder on the clingfilm, coat with coconut, wrap and let it harden in a cold place.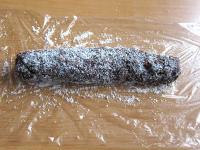 8.
Unroll hardened salami and cut into the slices.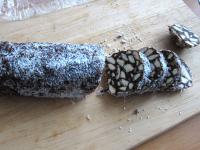 9.
Store in a cold place.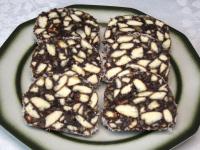 Bon appetit!