Unbaked fig salami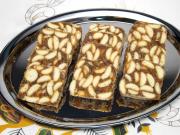 Tasty, unbaked confection for the Christmas table.
recipe,photo-recipe,fig dried,mini sponge biscuits,Biscuits,Christmas,No-Bake
Biscuits
Recipe
1.
fig dried 8.75 oz (250 g)
Wash the figs and remove the hard part of the stalk.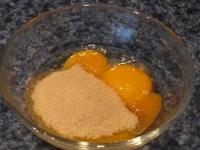 5.
Stir in the butter, cook briefly ...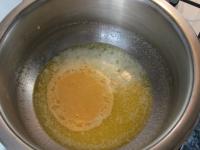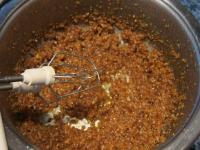 8.
mini sponge biscuits 4.25 oz (120 g)
...and add biscuits. Mix well. If you use larger biscuits, chop them finely and mix then.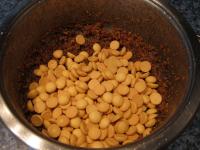 9.
Form the mixture on aluminum foil with butter spreaded, and form a roller 35 cm long.
10.
Wrap and shape into a brick. Let cool in the cold for about 4 hours.
11.
Unwrap, cut and coat the salami in almonds.
12.
Wrap both halves, each separately, in food foil and let them rest in the cold for 24-48 hours.
13.
After solidification and softening of the biscuits, cut into portions.
Bon appetit!