Rum biscuit balls with raisins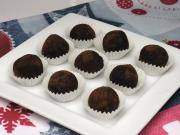 Quickly prepared unbaked confectionery with rum.
recipe,photo-recipe,raisins,rum,ladyfingers,Biscuits,No-Bake,Christmas
Biscuits
Recipe
1.
raisins 2.75 oz (80 g) • rum 5.25 tbsp (80 ml)
Wash the raisins, put them in a bowl and pour rum over.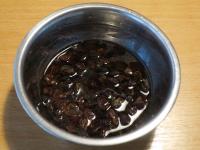 2.
ladyfingers 5.75 oz (160 g)
Finely crush the biscuits or grind (finely chop) in a food processor.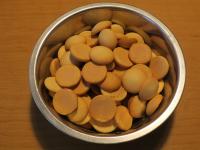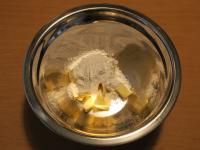 5.
Add crushed biscuits...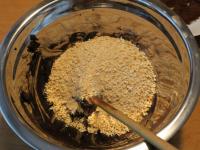 6.
... and the raisins with rum.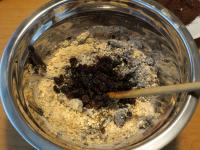 7.
Knead the dough. Create smaller balls. Coat them in cocoa powder.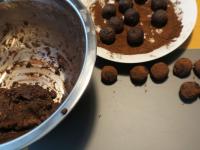 8.
Store them in small paper baskets in the refrigerator.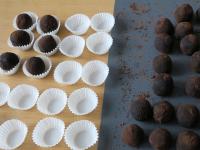 Bon appetit!