Agarics with Chicken Liver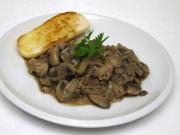 Served with baguettes roasted on butter.
recipe,photo-recipe,chicken livers,mushrooms,Chicken
Chicken
Recipe
2.
onion 8.75 oz (250 g) • rapeseed oil 3.25 tbsp (50 ml)
Peel onion, cut it into rounds, separate them and cook in oil in a deep pan.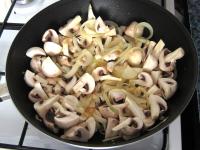 4.
water 3.25 tbsp (50 ml)
Mix livers in, pour in a little water and braise covered for 15 minutes.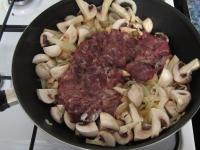 5.
At the end peel garlic and press it in the content of the pan. Stir and season with salt just before serving time.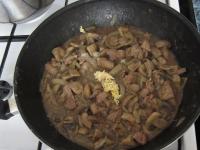 6.
Cut baguettes lengthwise and roast them for a while on the cut side on butter.
Bon appetit!