Chicken with pork liver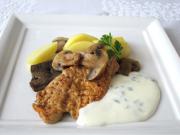 Juicy marinated chicken breasts with soft pork liver, mushrooms, topped with cheese sauce and parsley. Serve with cooked potatoes.
recipe,photo-recipe,chicken breasts,pork liver,mushrooms,Chicken,Gluten-Free
Chicken
Recipe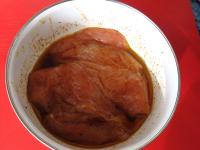 2.
Then take them out of the marinade, cut them flat in half and pound in the foil.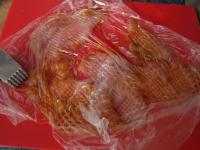 3.
Fry the meat slices on each side for 3 minutes in a grill pan.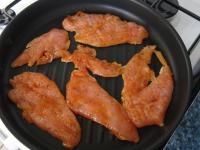 4.
pork liver 8.75 oz (250 g)
Cut the liver into thin slices and clean it.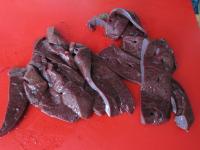 5.
ground black pepper 0.25 tsp
Add liver to the chicken breast, season and fry from each side for 2 minutes.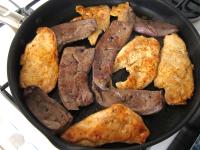 6.
mushrooms 8.75 oz (250 g)
Wash the mushrooms and cut them into slices.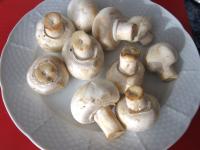 7.
water 2 tbsp (30 ml)
Add the mushrooms to the meat, add a little water and simmer covered for 10 minutes. Remove from the fire.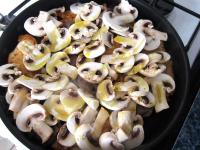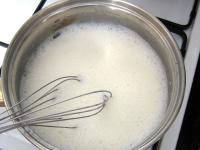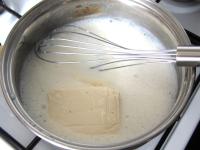 10.
Finally, mix the chopped parsley into the sauce.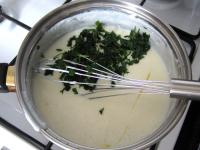 Bon appetit!