Chocolate Liquer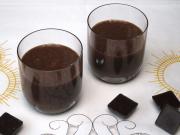 High-grade homemade chocolate liquer.
recipe,photo-recipe,rum,chocolate,Liqueurs,Christmas,Gluten-Free
Liqueurs
Recipe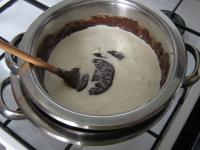 4.
egg yolk 3 pcs
Add beaten egg yolks and boil in a water bath for 10 minutes. Let it cool in a cold water.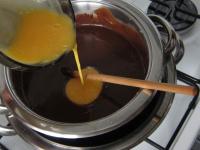 5.
rum 1.5 cup (350 ml)
Pour in a rum (according to taste you can add more) and mix it.
6.
Pour into the bottles. Store in a cold place.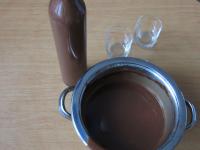 Bon appetit!