French Potatoes
Recipe for French potatoes. Rich and tasty lunch on ordinary day for everyone.
recipe,photo-recipe,sausage,potatoes,chicken egg,chicken egg,sour cream (fat 14-18%),Pork,Gluten-Free,Seasonal recipes
Pork
Recipe
1.
sausage 2 pcs
Cut sausage into rounds and cook for 10 minutes until fat part swims up to the surface, then pour the fat out.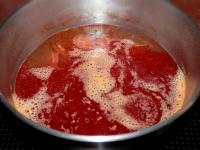 2.
potatoes 2.2 lb (1000 g) • chicken egg 4 pcs • red pepper 2 pcs
Coarsely grate potatoes and put them in a deep pan. Add chopped boiled eggs, sausage and red pepper.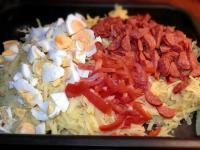 3.
Gently mix everything together.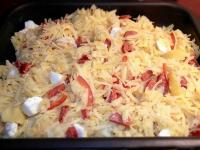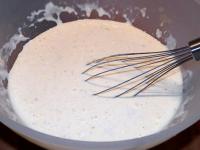 5.
Evenly spread mixture into deep baking tin.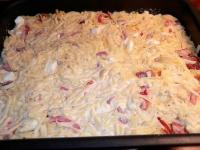 6.
Cover with aluminium foil, prick it with knife to allow the steam to escape and bake it in the oven for about one hour at 355°F (180°C).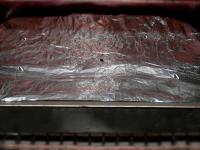 7.
Remove aluminium foil 5 minutes before baking is done.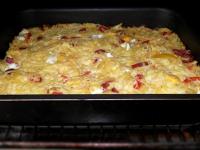 8.
Energy value of one 250 g portion is 2100 kJ (502 kcal).
Bon appetit!