Gingerbread with white icing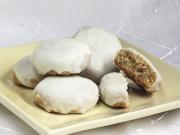 Favorite Christmas pastry reminding small cold snowballs :)
recipe,photo-recipe,unsalted butter,gingerbread spice mix,ground cinnamon,ground almonds,whipping cream (30-33% fat),Biscuits,Christmas
Biscuits
Recipe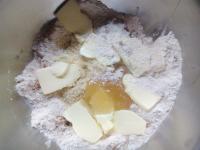 2.
Remove the dough from refrigerator and cut into slices about 2 cm thick.
3.
From the slices form little balls. Place them on the baking tin with parchment paper and flatten each one. Bake in preheated oven for about 15 minutes at 390°F (200°C). Let the baked gingerbreads cool.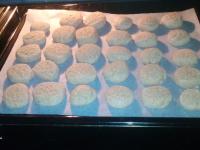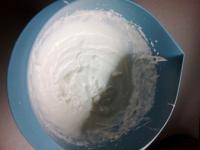 5.
... and use kitchen forceps to dip the gingerbreads into the icing.
6.
Place them on a porcelain plate and let the icing stiffen.
Bon appetit!