Coconut Cubes
Those mini sweet cakes impress by taste and look as well.
recipe,photo-recipe,grated coconut,grated coconut,unsalted butter,Biscuits,Christmas
Biscuits
Recipe
2.
Work compact dough and place for 30 minutes in a cold place.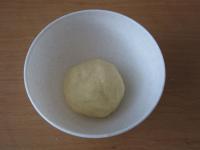 3.
all-purpose flour / plain flour
Roll out the dough on floured board into the thickness about 3-4 mm. Cut 2x2 cm sized squares. Place cut squares on the baking tray covered with baking paper.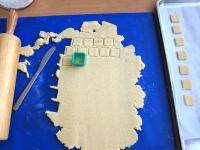 4.
Bake for 10 minutes at 170 °C.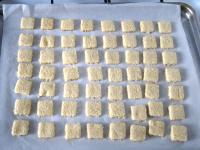 5.
Join always two squares with jam and place closely one by one.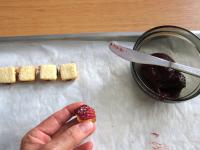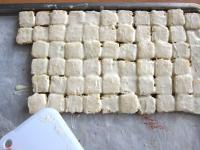 7.
... sprinkle with coconut...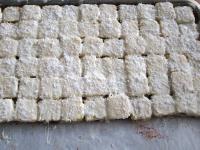 8.
... and separate individual cubes from each other imediately so it does not harden to each other.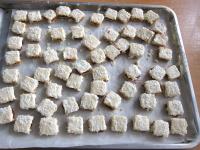 9.
Melt the chocolate and with confectionery decorating syringe decorate by dots.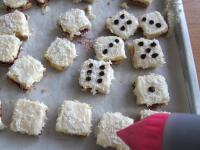 Bon appetit!