Fried Shimeji Bunapi mushrooms
A recipe for preparing delicious shimeji mushrooms from East Asia. They are fried with carrots and onions and seasoned with fish sauce.
recipe,photo-recipe,hon shimeji Bunapi mushrooms,Vegetarian dishes,Japan cuisine,Gluten-Free,Vegan recipes,Vegetarian recipes,Lactose-Free
Vegetarian dishes
Japan cuisine
Recipe
1.
carrots 1.5 oz (40 g)
Clean, wash and cut the carrots.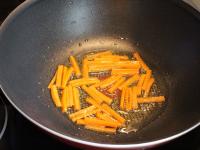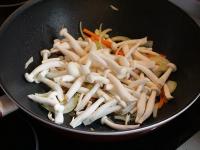 7.
Stir and remove from heat.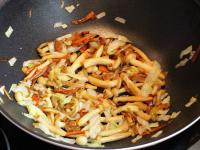 8. Serving tip
Serve as a main dish or with noodles, rice, quinoa, couscous, etc. Sprinkle with fresh coriander.
Bon appetit!