Potato pancakes with mushrooms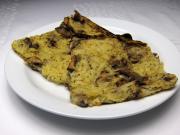 These pancakes are baked in the oven on a banking sheet on a special foil for baking without fat. However, depending on your taste, you can also bake the pancakes on a greased baking sheet, or fry them in a pan with oil.
recipe,photo-recipe,mushrooms,potatoes,Vegetarian dishes,Gluten-Free
Vegetarian dishes
Recipe
1. Champignons
mushrooms 12.25 oz (350 g)
Wash the mushrooms and cut them into slices.
2. Onion
onion 5.25 oz (150 g)
Clean and grate the onion coarsely.
3. Potatoes
potatoes 3.3 lb (1500 g)
Peel the potatoes and grate them like the onion.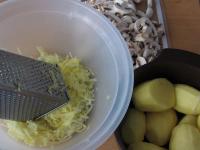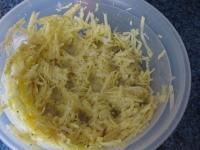 5.
Line two baking sheets with grease-free baking foil.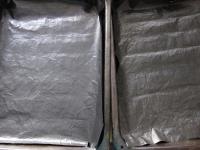 6.
Divide the potato mixture evenly on the baking sheets.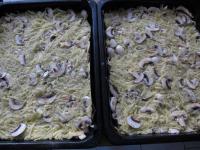 7.
If possible, bake both baking sheets at the same time. Bake at a temperature of about 1240°F (670°C)F (670°F (670°F (355°C)C))F (670°F (355°C)F (355°F (180°C))) for 40 minutes, then switch the order of the obaking sheets and bake the pancakes for about another 30 minutes.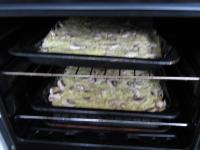 8.
Let the baked pancakes cool, carefully to not to cut through the foil, cut them - preferably with a pizza knife. After cooling, they can be easily removed from the foil. Serve.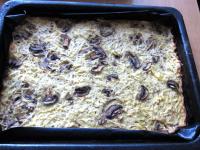 Bon appetit!