Parasol mushroom with garlic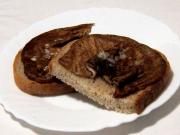 A simple preparation of a favorite mushroom. Serve with fresh bread.
recipe,photo-recipe,parasol mushroom,garlic,Vegetarian dishes,,Gluten-Free,Lactose-Free
Vegetarian dishes
Recipe
2.
sunflower oil 2 tbsp
Spread pan with oil and warm up. Put mushroom and fry for 2 minutes.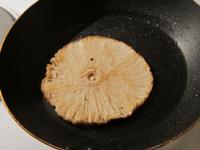 3.
Then turn over and fry again for 2 minutes on the other side.
4.
garlic 1 clove • water 1 tsp • salt
Cut the mushroom and put on the slices of bread. Spread the surface with a pressed clove of garlic, which you mix in a teaspoon of water with salt.
Bon appetit!