Kohlrabi-potato pancakes
A tasty variation of classic potato pancakes.
recipe,photo-recipe,kohlrabi,potatoes,garlic,Vegetarian dishes,Lactose-Free
Vegetarian dishes
Recipe
1.
Peel the kohlrabi and cook for 15 minutes. Drain the water and let cool.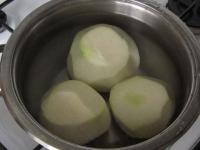 2.
Peel the potatoes and grate them coarsely.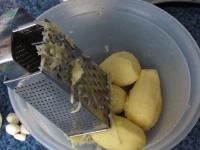 3.
onion 3.5 oz (100 g)
Grate the kohlrabi and the cleaned onion.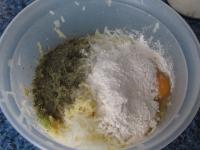 5.
Mix a little with an immersion blender (not to a mash).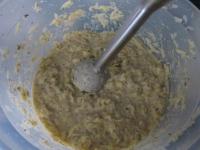 6.
Fry pancakes from the dough in oil, from both sides. Put the fried pancakes on a paper kitchen towel to absorb excess fat.
7.
Then put them upright, one next to the other, in a pot, which you also line with a paper kitchen towel. They keep the necessary temperature in the pot until serving.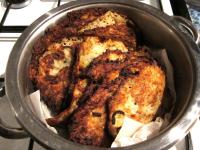 Bon appetit!