Potato pancakes with cauliflower and broccoli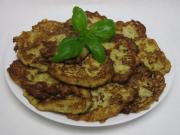 Tasty potato pancakes. Consume it separately, or you can also serve it as a side dish to grilled turkey or chicken.
recipe,photo-recipe,cauliflower,broccoli,potatoes,Vegetarian dishes,Vegetarian recipes,Lactose-Free
Vegetarian dishes
Recipe
1.
cauliflower 1.3 lb (600 g) • broccoli 14 oz (400 g) • salt 1 tsp
Cut the cauliflower and broccoli into florets. Pour water, add salt and steam until soft. Drain the water and let cool. Crush it a little.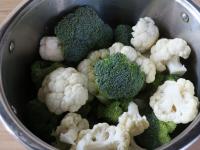 2.
Peel, wash and grate the potatoes coarsely.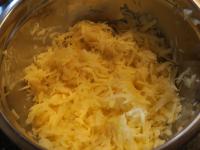 3.
Pour water from the potatoes and mix with cauliflower and broccoli.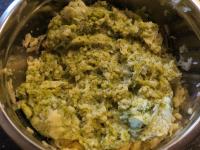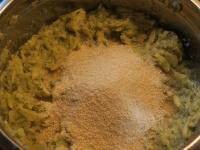 6.
Mix and let rest for a while. If necessary, you can add a little more flour or breadcrumbs if the dough is too thin.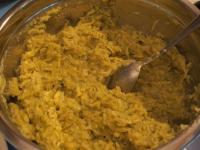 7.
From the dough make pancakes and fry in oil from one ...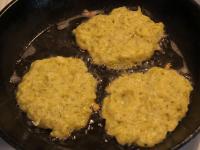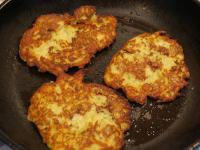 9.
The pancakes are not very greasy, so you can put them on a plate without a paper kitchen towel, which we usually use to remove excess fat.
Bon appetit!