Baked cauliflower with parmesan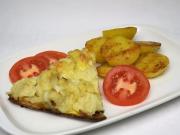 A quick light dinner. You can serve it as a main course or with a potato side dish.
recipe,photo-recipe,cauliflower,parmesan,Vegetarian dishes,Gluten-Free
Vegetarian dishes
Recipe
1.
cauliflower 14 oz (400 g) • water • salt
Disassemble the cauliflower into small florets and cook in salted water for 10-15 minutes. Strain and let cool.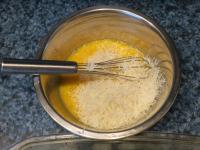 3.
unsalted butter 1.5 oz (40 g)
Put cauliflower on the bottom of a baking dish greased with butter. Pour eggs and cheese over.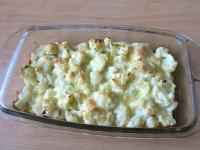 Bon appetit!