Tofu in Tomato Sauce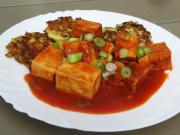 Time-proven recipe for preparation of delicate tofu in excellent sweet and sour tomato sauce.
recipe,photo-recipe,white tofu,tomato paste,Vegetarian dishes,Lactose-Free
Vegetarian dishes
Recipe
1.
white tofu 1.6 lb (720 g)
Cut tofu into the cubes and mildly fry on all sides.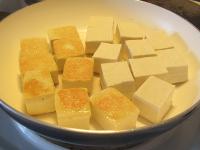 4.
mushrooms 5.25 oz (150 g)
Add mushrooms chopped into the quarters, a little water and steam for a while.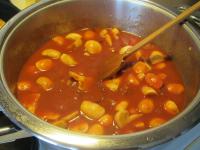 6.
all-purpose flour / plain flour 1.5 tbsp • water ¾ cup (200 ml)
For thickening of sauce, in a bowl prepare flour and with whisk gradually stir in a water. Stirring constantly pour mixture of flour and water into the saucepan.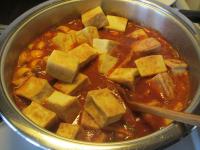 7.
Cook at a gentle simmer for about 20 minutes, until the sauce slightly thickens.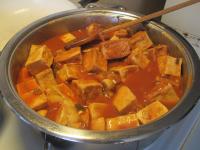 Bon appetit!