Eggplant-chickpea curry
Eggplant sauce with chickpeas Baingan chana (chole) masala is a popular Indian dish with a spicy taste. You can change the amount of spices or add them as you like.
recipe,photo-recipe,sterilized chickpeas,eggplant,Vegetarian dishes,Indian cuisine,Gluten-Free,Lactose-Free
Vegetarian dishes
Indian cuisine
Recipe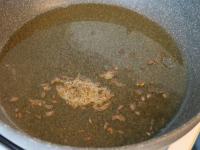 2.
... add onion and fry.
3.
Add garlic and ginger to the onion. Fry for a while with the onion.
4.
water 3.25 tbsp (50 ml)
Add tomatoes, warm up and put in a blender. Add water and mix to a paste.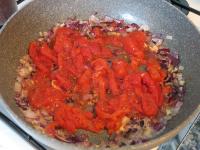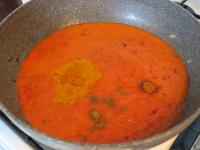 6.
eggplant 12.25 oz (350 g)
... add eggplant cutted into small cubes.
7.
water 10 tbsp (150 ml) • imalayan salt 1 tsp
Add water, salt and simmer for 15 minutes under the cover.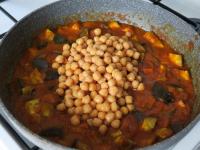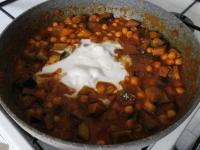 10.
... and serve. Traditionally it is recommended to serve with rice, tasty yogurt raita or some salad.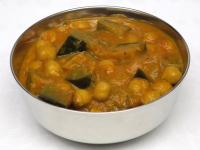 Bon appetit!