Pear-apple salad with chickpeas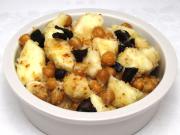 Fruit salad with sweet roasted chickpeas in coconut.
recipe,photo-recipe,sterilized chickpeas,pear,apples,Fruit salads,Vegan recipes,Vegetarian recipes,Gluten-Free,Lactose-Free,Seasonal recipes
Fruit salads
Recipe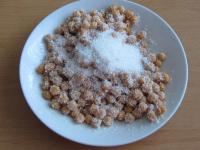 2.
Put on a baking sheet lined with baking paper ...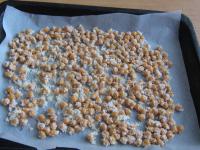 3.
.. and bake while stirring from time to time. Bake for 30 minutes at 670°F (355°C) F (355°F (180°C) C).
4.
pear 1.3 lb (600 g)
Wash the pears, peel, cut into cubes.
6.
apples 10.5 oz (300 g)
Wash the apples, peel and cut.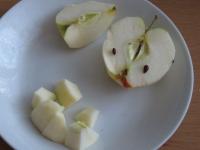 7.
Add them to the pears, mix and drain.
8.
Add chickpeas to the fruit...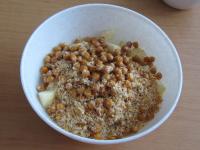 9.
... and mix. Serve garnished with chopped prunes.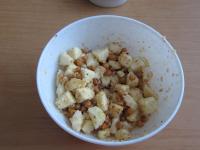 Bon appetit!