Cream curd-apple strudel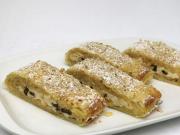 A quick cake for Sunday afternoon, from puff pastry, favorite apples and cream curd.
recipe,photo-recipe,cream curd,apples,Strudels
Strudels
Recipe
1.
cream curd 8.75 oz (250 g) • sugar cane 1.75 oz (50 g) • raisins 1.75 oz (50 g) • corn starch 0.25 oz (5 g)
Soak the raisins in water for a while, drain and mix with curd, sugar and a teaspoon of cornstarch.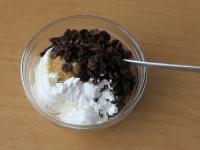 2.
apples 12.25 oz (350 g)
Peel the apples and grate them.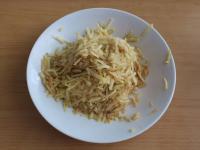 3.
ladyfingers 1.75 oz (50 g)
Crush the biscuits finely.
4.
puff pastry 9.75 oz (275 g)
Unroll the dough rolled on paper. Spread lightly queezed apples, about 1,5 cm from the edges.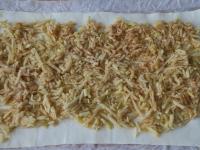 5.
Sprinkle with crushed biscuits.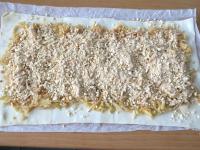 6.
Spread the curd filling in half, lengthwise.
7.
chicken egg 1 pc
Spread the edges with a whipped egg.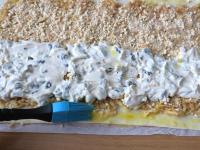 8.
Fold with paper, in half.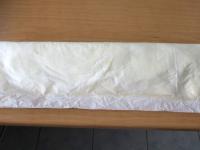 9.
Transfer on a baking sheet and fold the paper on top of the strudel on a baking sheet (you can also cut it off). Press the edges of the cake, spread with the whole egg and prick with a fork.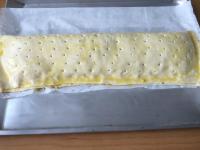 11.
Bake for 25 minutes at 180 °C.
12.
Sprinkle the baked strudel with sifted powdered sugar and let it cool.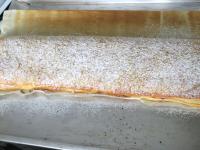 Bon appetit!