Baked cabbage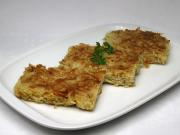 Tasty vegetarian lunch or dinner. Serve it with some potatoes side dish.
recipe,photo-recipe,white cabbage,Vegetarian dishes,Vegetarian recipes,Gluten-Free,Lactose-Free
Vegetarian dishes
Recipe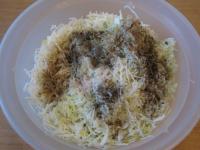 4.
sunflower oil 6.75 tbsp (100 ml)
Pour the oil at the baking sheet and put the cabbage on it. Press it good.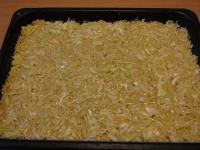 5.
Put the baking sheet in a preheated oven and bake for about 20 minutes at 390°F (200°C). Uncover the lid then, reduce the temperature and bake next 20 minutes. Turn the oven off and leave the cabbage bake in the rest warm about next 20 minutes. Serve warm.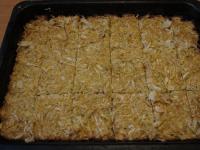 Bon appetit!