Vegetable soup with red lentils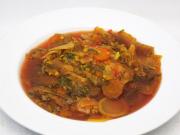 A thick, warm soup that fills up.
recipe,photo-recipe,white cabbage,fresh red pepper,parsley,carrots,beetroot,garlic,leek,red lentil,Vegetable soup,Legume soups,Gluten-Free,Lactose-Free,Seasonal recipes
Vegetable soup
Recipe
2.
... and grate into thin slices.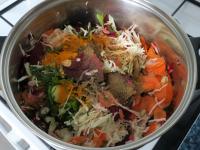 4.
Pour water and bring to a boil.
5.
red lentil 3.5 oz (100 g)
Wash lentils under cold water, ...
6.
... add to the boiling soup and mix.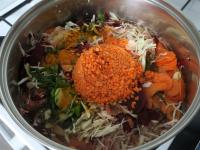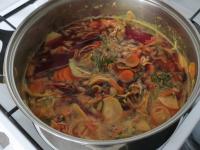 Bon appetit!