Caramel balls with marzipan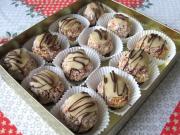 Favorite little balls from puffed rice with delicate flavor of marzipan and chocolate.
recipe,photo-recipe,marzipan,sweetened condensed milk,Confectionery,Christmas,No-Bake,Gluten-Free
Confectionery
Recipe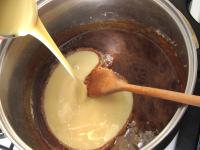 2.
unsalted butter 6.25 oz (180 g)
Add butter and stir until it is completely melted.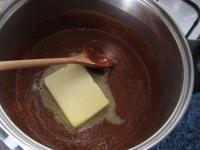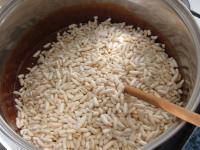 4.
Stir well. Let the mixture mildly cool for 15 minutes. Stir often during cooling.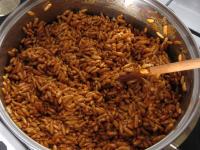 5.
Use your hands to prepare balls from the mixture, and from time to time rinse hands in the cold water.
6.
grated coconut • marzipan 3.5 oz (100 g) • corn starch
Coat the balls in grated coconut. Use a rolling pin to spread the marzipan on a board slightly sprinkled with corn starch and and cut out rounds of it. Stick the rounds on top of the balls.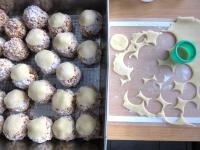 8.
Split the rest of the chocolate into paper baking cups.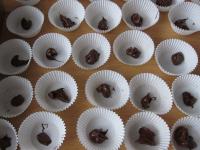 9.
Stuck the balls on top of the chocolate.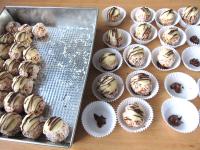 10.
Let them stiffen in the fridge for 2-3 days. Store them in the cold place, too.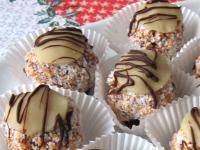 Bon appetit!