Lemon rice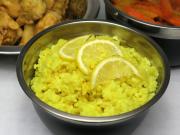 Nimba chawal - lemon rice, favourite recipe of rice in South India. It is served as a main dish or in combination with other Indian meals. It tastes mild sour, spicy and salty. We offer one of the basic recipes for its preparation.
recipe,photo-recipe,white basmati rice,lemon-juice,Rice,Vegetarian recipes,Indian cuisine,Gluten-Free
Rice
Indian cuisine
Recipe
1.
white basmati rice 6.25 oz (175 g)
Wash the rice (you can use other rice, it doesn't have to be basmati rice), pour water and let it soak for 20 minutes. Strain the water and let the rice dry.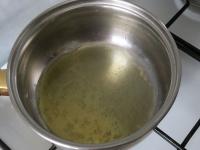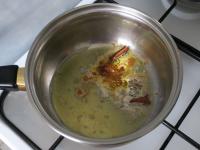 4.
Add rice and roast it for 2 minutes.
5.
water 1.8 cup (420 ml) • imalayan salt 1 tsp
Add salted water. Cover it with a lid and cook slowly for 15 minutes from boiling point.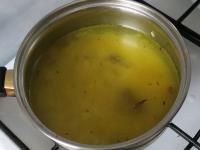 6.
Remove it from the fire, take the cinnamon out...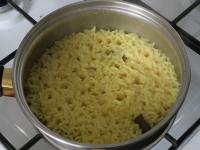 7.
lemon-juice 3.25 tbsp (50 ml) • unsalted butter 2 tbsp
...add lemon juice and butter. Put it back to the fire and heat it for one or two minutes (don't stir).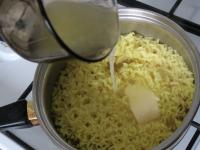 8.
Stir with a fork and serve.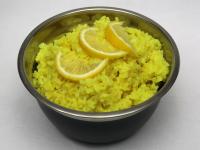 Bon appetit!