Strawberry slices with gelatin agar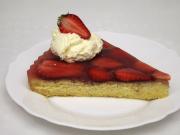 Tasty slices with healthy seaweed gelatin. Agar is an excellent gelling ingredient, it is tasteless, full of minerals and with a minimum amount of calories per serving per cake. It creates high-quality jelly.
recipe,photo-recipe,strawberries,Agar,Cream deserts,Lactose-Free
Cream deserts
Recipe
1.
egg white 4 pcs
Beat the egg whites until they are foamy.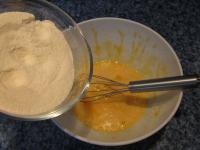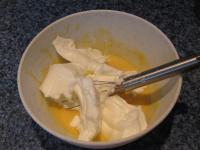 5.
walnuts 1.5 oz (40 g)
Pour the dough into a silicone mold (diameter 30 cm). Sprinkle with coarsely chopped nuts.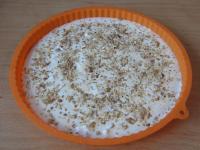 6.
Bake for 15 minutes at 180 °C.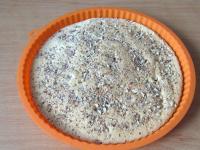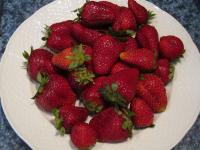 8.
... and pierce each strawberry from the bottom with a straw and squeeze out the green remnants of the stems. Cut into slices.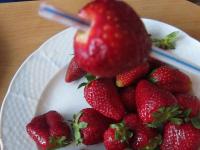 9.
Place strawberry slices on the base.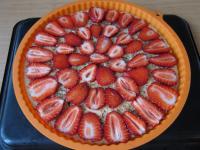 10.
water 2.1 cup (500 ml)
Mix the rest of sliced strawberries with water.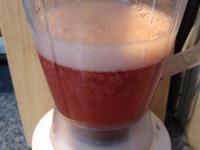 11.
sugar granulated • honey • Agar 0.25 oz (6 g)
Pour strawberry water into a pot, sweeten with sugar and honey, add agar and bring to a boil.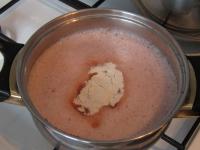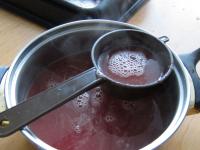 13.
Cool the gelatin slowly, to a gentle initial thickening. Cool it faster in a cold water bath.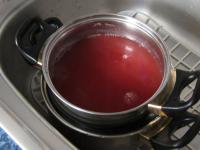 15.
It solidifies at room temperature in about 30-45 minutes. Put in the refrigerator for faster hardening.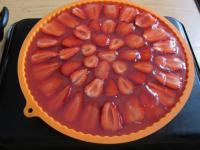 Bon appetit!