Butter rice parboiled
Parboiled rice is healthier than classic white rice due to its technological preparation. However, few people like it because of its taste. When preparing rice with butter, it becomes a tasty side dish.
recipe,photo-recipe,parboiled long grain rice,unsalted butter,Rice,Gluten-Free
Rice
Recipe
2.
water 1.5 cup (350 ml) • imalayan salt 1 tsp
Put the rice in cold water, salt and bring to a boil. After boiling cook for 10 minutes covered, remove from the heat and let rest for 10 minutes.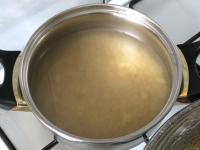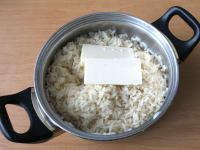 Bon appetit!