Chestnut Baskets
Crispy cakes with light chestnut cream.
recipe,photo-recipe,chestnut puree,rum,Tarts,Christmas
Tarts
Recipe
3.
chestnut puree 8.75 oz (250 g) • rum 1 tbsp
Stir in defrosted chestnut puree and rum.
4.
Finally stir cooled custard into the cream.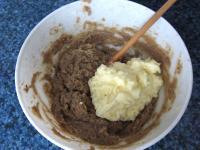 6.
Place the dough in fridge for 30 minutes.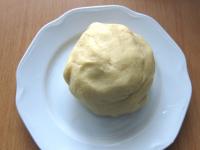 7.
Take the dough out and roll out on floured board into the 3-4 cm thickness. Cut the rinds and press it into the baking basket forms with diameter of about 6,5 cm.
8.
Bake in preheated oven at temperature about 355°F (180°C) for 12-15 minutes. Take out baked baskets of the forms and let it cool.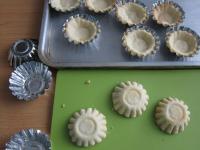 9.
Fill the baskets with the cream.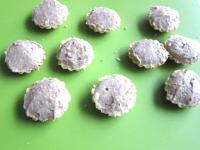 10.
Decorate with melted chocolate. Store in a cold place.
Bon appetit!