Raw Banana and Coconut Tart
Delicate creamy tart with no butter, sugar and flour. It is only full of healthy energy.
recipe,photo-recipe,walnuts,grated coconut,grated coconut,banana,avocado,Cakes,Raw food,Easter recipes,Gluten-Free,Vegan recipes,Vegetarian recipes,Lactose-Free,Seasonal recipes
Cakes
Recipe
1. Cake base
raisins 4.5 oz (125 g) • water 5 tbsp (75 ml)
Wash raisins, pour them over with water to soak for half an hour.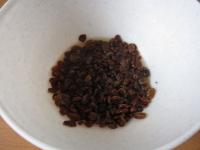 2.
walnuts 2.75 oz (75 g)
Finely chop walnuts or grate them.
3.
Use a hand blender to mix raisins together with water until they become mushy,...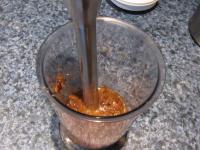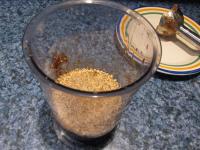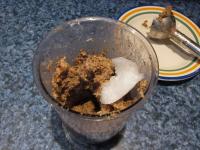 7.
cocoa powder 2 tsp
Take a form (diameter 18 cm), underlay it or line with parchment paper. Press more then two-thirds of the mixture at the bottom of the form. Stir cocoa powder in the remaining part of the mixture and spread it over the parchment paper until it is about 0,5 cm thin. Place it in the refrigerator until it becomes stiff.
8. Banana and coconut cream
banana 12.25 oz (350 g) • avocado 7 oz (200 g) • coconut oil 0.75 oz (20 g)
Peel bananas, crumble them into a bowl, add sliced avocado and coconut oil. Mix it.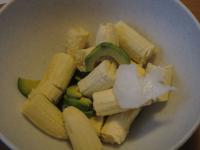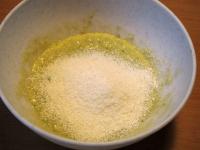 10.
Spread the mixture over the cake base and flatten it. Again place it in the refrigerator until it becomes stiff (for at least one hour).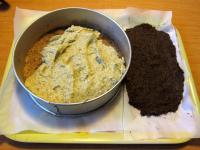 11.
Run a knife around the edges to separate the sides and transfer the tart to platter.
12. Decorating
Cut out shapes based on the occasion from the cocoa mixture. Bunnies for Easter, Christmas trees for Christmas :)
13.
Use a knife with a wide blade to take the cut-out shapes and use them to decorate the tart. Cut it and store in the cold place until serving time.
14.
Serve the tart once it is cool.
Bon appetit!