Avocado trees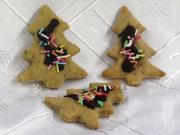 Christmas confection with avocado instead of butter and honey is used instead of sugar.
recipe,photo-recipe,avocado,Biscuits,Christmas,Lactose-Free
Biscuits
Recipe
1. Cut avocado
avocado 6.25 oz (180 g)
Cut the ripe avocado into smaller pieces and mash it with a fork. Mix the avocado in a bowl with lemon juice so that it does not become black.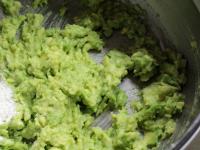 3.
Cover the dough and let it rest in the cold for 30 minutes.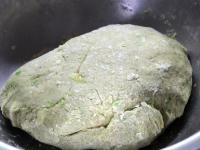 4.
Preheat the hot air oven to 570°F (300°C) F (300°F (150°C) C) C. Roll the dough to a thickness of about 5 mm. Cut trees out.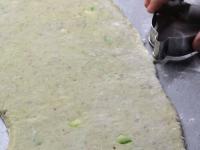 5. Baking
Put the pieces to a baking sheet lined with baking paper, bake for 20 minutes at 570°F (300°C) F (300°F (150°C) C) C. Let the biscuits cool.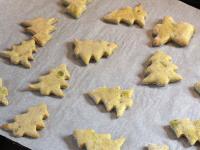 6. Decoration
Decorate the biscuits with chocolate icing and colorful sugar decoration.
Bon appetit!