Wine cakes
Small crispy cakes with a very characteristic taste thanks to an atypical ingredient- wine. Use your favorite wine and believe that it can be both white and red. They are suitable, for example, with tea or coffee as a small variation of the everyday ritual.
recipe,photo-recipe,white wine,Biscuits,Lactose-Free,Italian cuisine,Christmas
Biscuits
Italian cuisine
Recipe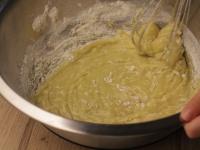 2.
all-purpose flour / plain flour 1.1 lb (500 g)
Gradually add flour and mix with a whisk. When the dough starts to thicken, replace the whisk with a wooden spoon or use a food processor.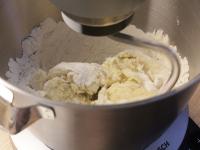 3.
Let the finished dough rest for 20 minutes wrapped in foil.
4.
sugar granulated 3.5 oz (100 g)
Roll smaller pieces of dough into the shape of a thin roller and form "rings" from it on your fingers. Gently press the ends to connect.
5.
Before placing on the baking sheet, "dip" one side of each piece in granulated sugar.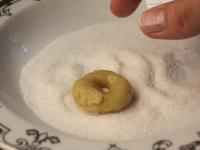 6.
Bake for 20 minutes at 180 °C.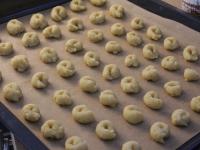 Bon appetit!