Caramel banana cake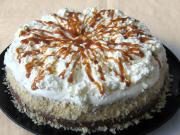 Delicious cake with delicate cream full of bananas in caramel and favorite whipped cream.
recipe,photo-recipe,banana,whipping cream (30-33% fat),Cakes
Cakes
Recipe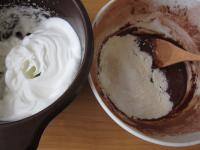 3.
unsalted butter • flour medium
Pour the dough into the greased and floured cake form and bake (at 355°F (180°C) 12 minutes). Let it cool.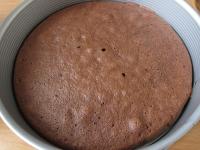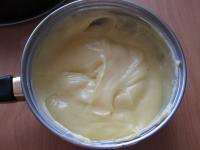 5.
unsalted butter 7 oz (200 g) • powdered sugar 3.5 oz (100 g)
Beat together butter and sugar and mix it with pudding to combine. Whisk until smooth.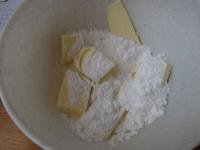 6. Caramelized bananas
Peel bananas and cut them into slices.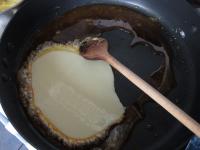 8.
Once it becomes melted...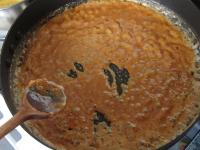 9.
... add slices of bananas into caramel.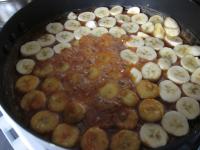 10.
Roast bananas in caramel for a while and transfer them on a plate. Let them cool. Fill decorative syringe with caramel from the pan and put it aside.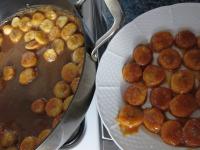 11.
Carefully stir cool bananas into the cream...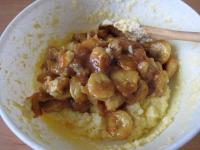 12.
... and spread cream on the cake base. Flatten and transfer the cake to the serving plate and sprinkle sides of the cake with almond crisps or ground walnuts. Place the cake in refrigerator for 2 hours until it becomes stiff.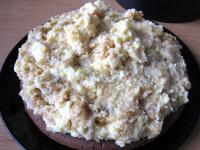 13.
whipping cream (30-33% fat) 2.1 cup (500 ml) • cream stabilizer 0.5 oz (16 g)
Beat whipping cream until stiff and spread rich layer on the cream. Use syringe with caramel for decorating and store the cake in the cold place until serving time.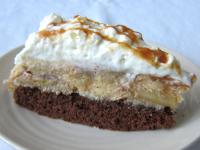 Bon appetit!