Non-Baked Cream Cheese - Rise Cake Halloween
Crunchy cake with delicious filling and occasional decorating.
recipe,photo-recipe,cream curd,sterilized pineapple - rings,Cakes,Halloween,,No-Bake,Gluten-Free
Cakes
Recipe
2. Base
cornflakes 6.25 oz (180 g)
Finely chop the corn flakes in kitchen chopper.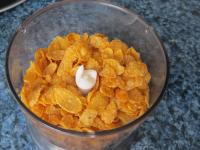 3.
powdered sugar 1.5 oz (40 g)
Pour into the bowl, add sugar and blend.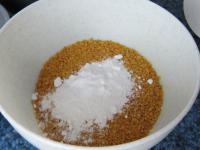 4.
unsalted butter 4.25 oz (120 g)
Pour in melted butter and all together blend well.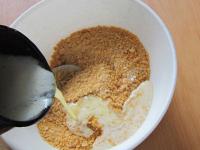 5.
Place baking paper into the round cake pan. Push properly corn mixture against the bottom of the pan.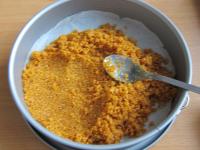 6.
Let the base freeze in a freezer for 15 minutes. Then take it out and place in fridge.
7. Cream cheese - rise filling
jelly 0.25 oz (10 g) • water 2 tbsp
Melt the gelatine in a warm, but not boiling water and stir into the rise.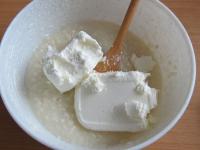 11. Filling
Take the base out of the fridge and evenly spread filling over it. Place back in the fridge.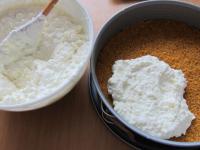 12. Decorating
The cake can be decorated according to the event. We are offering you a hint for decorating: Halloween.
13.
cooking chocolate 1.75 oz (50 g)
Melt the chocolate in a water bath. Put it into the syringe...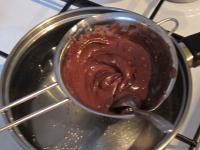 14.
sterilized pineapple - rings 7 pcs
.... and draw three circles on the rounds of pineapple. With the tip of syringe by dragging from the centre to the edge create the spider-web.
16.
With the syringe create legs for raisins - and we get spiders :)
17.
Place spider-web pineapples on the cake and leave to rest for 12 hours in fridge. Before serving cut with the sharp knife. During cuting of the base you must lightly push down, it is a bit firm but nicely crunchy during consumption.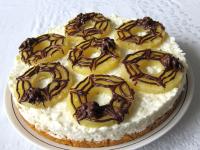 18.
Cake can be decorated for other event also. For example only with pineapple rounds or other fruit.
Bon appetit!