Raspberry - Cream Cheese Ice Cream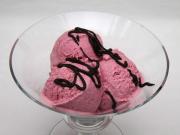 Homemade ice cream made of quality ingrediences, simply prepared without ice cream machine, financially attractrive. Served in ice cream glasses, bowls, or in ice cream caps. According to taste, you can pour melted chocolate over.
recipe,photo-recipe,raspberries,cream curd,whipping cream (30-33% fat),Frozen desserts,Gluten-Free
Frozen desserts
Recipe
2.
cream curd 1.1 lb (500 g)
Mix in the cream cheese,...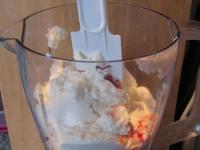 3.
honey 1.75 oz (50 g)
....honey...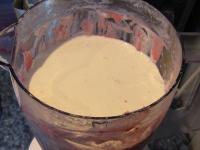 5.
Pour into bowls suitable for freezing in freezer, but not too full.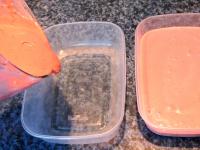 6.
Place bowls in a freezer. During first two hours of freezeng beat it every half an hour.
7.
After around 4 hours of freezing the ice cream is ready. From listed ingrediences you can get cca 1200 g ice cream, approximately 8 portion of three cups ice cream :)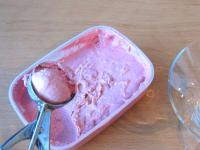 Bon appetit!