Cottage cheese dessert Miša řezy - slices
Delicate, creamy dessert, which got its name thanks to the comparison of fantastic taste with the popular Míša ice cream. We offer you a recipe, tested in our kitchen, which is worth trying.
recipe,photo-recipe,powdered sugar,unsalted butter,cream curd,cooking chocolate,Cream deserts
Cream deserts
Recipe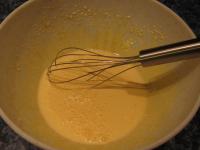 2.
egg white 4 pcs
Beat the egg whites until they are foamy.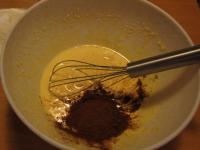 4.
flour medium 2.75 oz (75 g) • bicarbonate 0.25 tsp
Mix baking soda (or baking powder) in the flour and mix into the dough step by step.
5.
Gently fold egg whites foam into the mixture.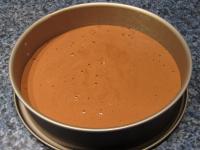 7.
Bake for 10 minutes at 180 °C.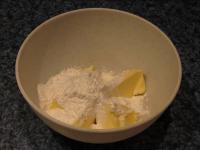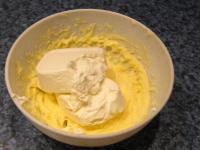 11.
Put the cream curd filling on the cooled base and smooth it out. Put in the refrigerator for 2 hours to harden.
13.
Pour the chocolate icing on the cake. The icing is pouring easily, there is no need to spread it, you just need to tilt the form. Let it harden in a coold place for another 2 hours.
14.
After four hours of cooling, the dessert can be sliced and served, but we recommend cooling it for 24 hours.
Bon appetit!