Cream Cheese Dessert with Fruit
Delicious, refreshing dessert, great at hot summer days. Served well cooled.
recipe,photo-recipe,garden and forest fruit (mixture of small fruit),cream curd,Cream deserts
Cream deserts
Recipe
1.
puff pastry 1.3 lb (600 g)
Divide puff pastry into one-third and two-thirds. Use a rolling pin to spread the bigger part until it has size larger then the baking tin (32x42 cm).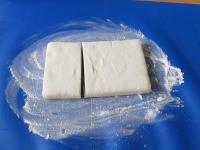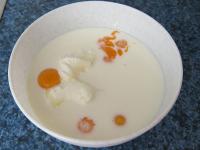 4.
Pour the cream cheese brine on fruit, place it in the preheated oven and bake at 180-375°F (190°C) for about 30 minutes. The mixture becomes adequately stiff.
5.
Use a rolling pin to spread the remaining third and cut out small shapes.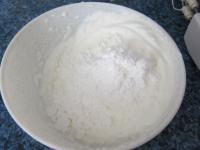 7.
Spread the egg whites foam on top of the dessert and lay the cut out shapes.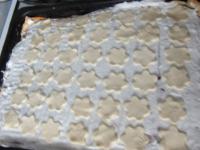 8.
Place it back in the over and continue baking for another 20 minutes. Allow the dessert to cool and then place it in the refrigerator.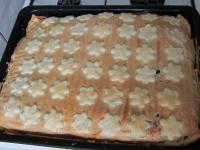 Bon appetit!