Turkey skewers in foil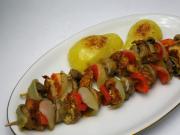 Skewers are a simple and popular way how to prepare food on the grill. Their preparation in the oven is simple too. Prepared in foil, whether on the grill or in the oven, they are much more juicy.
recipe,photo-recipe,turkey breast,bell pepper (yellow,red,green),onion,mushrooms,Turkey,Grill recipes,Gluten-Free
Turkey
Recipe
1.
turkey breast 10.5 oz (300 g)
Wash the turkey meat and cut it into cubes.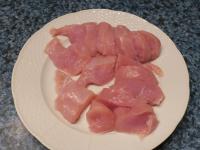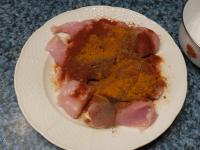 3.
olive oil ¼ cup (60 ml)
... put in a bowl, pour oil over and mix again. Let it marinate for two hours (or longer).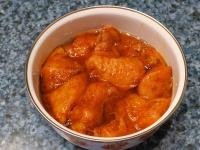 4.
bell pepper (yellow,red,green) 5.25 oz (150 g) • onion 5.25 oz (150 g)
Clean the onion, cut it into quarters and then into chips. Wash the pepper, clean it and cut it into larger pieces.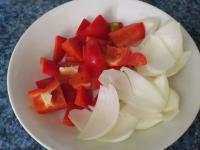 5.
mushrooms 8.75 oz (250 g)
Wash the mushrooms and cut them into slices.
6.
Skewer the meat, onion, pepper and mushrooms alternately on a skewer. Place two skewers on a large foil, sprinkle with oil in which they were marinated and wrap.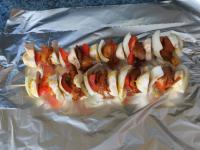 7.
Bake for 35 minutes at 180 °C.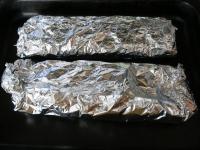 8.
Unpack the baked meal and serve. We recommend serving with potatoes or bread.
Bon appetit!